FlowSpot℠
2011
CVS Travel Humidifier with Neuro Bliss Bottle Containing a Mixture of Neuro Bliss/Mountain Dew Voltage/H20, Sally Stools, Ocean Blue SoftFlex Tiles, Gojo 2720-12 Tfx 1200ml Gray Purell Touch Free Dispenser with Purell Ocean Mist Instant Hand Sanitizer, Disposable 3 Ply Earloop Face Masks, Umbra Eco-Friendly 2.5-Gallon Sway Can, Glad 30 Gallon Recycling Bags, Powerade Zero Mixed Berry Bottles, Powerade Zero Mixed Berry, Scotts Potting Soil, Palm Tree, Gremlins 2 Laserdisc, Langoliers PAL DVD, Mindwarp VHS, Chopping Mall VHS, Safety 1st EasySaver Diaper Pail, Glad 30 Gallon Recycling Bag, Sally Stool, Aluminum Business Card Organizer, Licensed Massage Therapist Business Cards, Firm Grip Disposable Blue Nitrile Gloves, NDS Wear Ray-Span Thong, Logans Run BluRay DVD, Dark City BluRay DVD, Kids Trolley Suitcase, Fusion Burritos, Palau + San Marino + Kazakhstan + St. Lucia Flag Stickers, Conair Massaging Neck Rest with Hand-Pumped Air Bladder, iLuv Silicone Keyboard Skin for MacBook/MacBook Pro, Disposable 3 Ply Earloop Face Mask, AquaSense Adjustable Bath Chairs with Non-Slip Seat and Backrest, Cyber Clean 27003 High-Tech Cleaning Compound, No. 7 Blueberry E-Cigarette, Universal E-Cigarette Desk Stand, Blanc Laptop Cart, Global Countdown Video, WD Media Player, Samsung LN55B650 55-Inch 1080p 120 Hz LCD HDTV, Massage Therapists
Press + Publications: art:21, Bad At Sports, FNews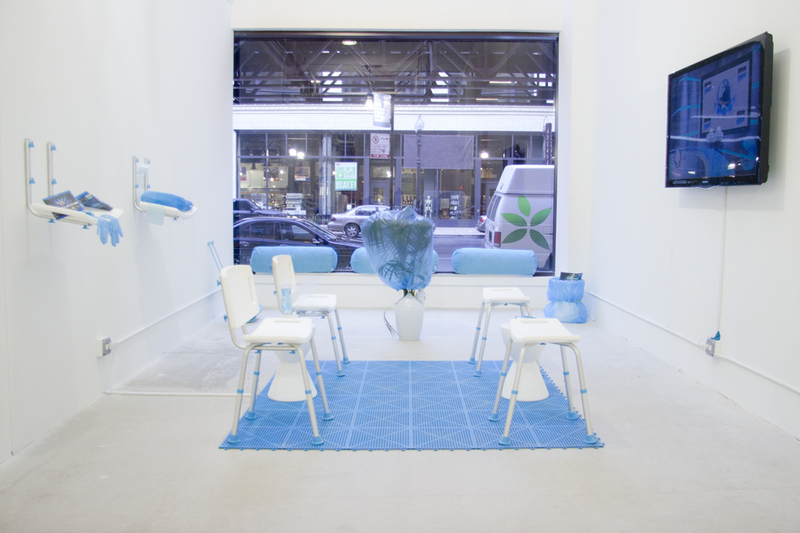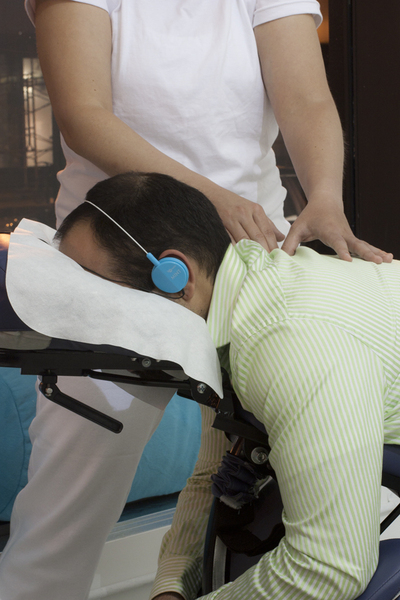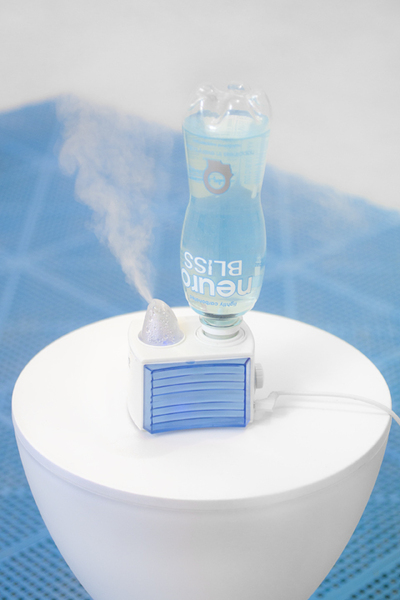 Just settling down after some exhausting retail therapy (note the new Pearl Izumi jersey upgrade) with my travel
humidifier. I prefer vaporizing functional beverages like NeuroBliss® over H20.
Just having my early afternoon session of Body-Work with Nnah, my Body-Designer.
Just downloading apps at my Blanc Laptop Cart when all of a sudden BenJi, an old teammate from XpresSpa
shows up. He happens to be subcontracted now by the American Airlines subsidiary AffinityAlliance as an
evaluator of potential for their Oneworld Alliance codeshare lounges (of which FlowSpot is the newest member).
Just taking a break from packing up the elegant and unique collection of FlowSpot℠ products that were in this
iteration of the lounge so that I can return them to my trusted online retailers for a full refund. Contact me if you
are interested in opening a FlowSpot℠ lounge in your airport, hotel, mall, bank, spa, biennial, cultural center, or
any other space that you own or lease.
~ ~ ~
View All 7 FlowSpot tests on Pond5, the world's stock media marketplace, here.